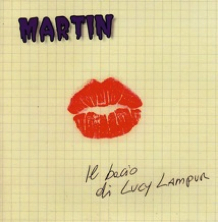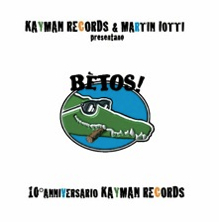 Acquista l'album a solo 9.90€
Ti verrà spedito a casa...
MARTIN e la sua BAND 
Il bassista e cantante Martin, già conosciuto come produttore e session-man della Kayman Records, si cimenta in questo suo primo cd-album da solista dal titolo "Il bacio di Lucy Lampur", una sorta di rock e rock'n'roll italiano dalle tinte forti e influenzato sicuramente dalla presenza alle chitarre di due artisti molto conosciuti come Mel Previte (band di Ligabue) e Cris Maramotti (ex-band di Piero Pelù). Sicuramente Martin e la sua Band, riassumono in questo sound e nella loro musica quel rock'n'roll disperato ma assai riuscito, cantando con voce stralunata ma conturbante. Nelle esibizioni live la band spazia dal più puro rhythm'n'blues e soul-rock scatenando un vero show imperdibile ed irresistibile per il pubblico.
MARTIN and his BAND 
The bassist and singer Martin, already known as a producer and session man of Kayman Records, engages in his first cd-titled solo album "The Kiss Lucy Lumpur", a sort of rock and rock'n'roll Italian strong colors and definitely influenced by the presence of two guitars very well known artists such as Mel Previte (band Ligabue) and Cris Maramotti (ex-band Pelù). Surely Martin and his Band, summarize in this sound into their music and rock'n'roll that desperate but very successful singing voice dazed but disturbing. In live performances, the band ranges from the purest soul and rhythm and blues-rock unleashing a truly irresistible and unmissable show for the audience.